Refinancing your mortgage essentially means you're replacing your old mortgage with a new one. This can have several benefits and you will be surprised to learn how much it can help sort financial problems or simply save you a lot of money!
There are many reasons why mortgage refinancing. First of all, you can lower your interest rates for one and save on paying high interest. Secondly, you can also shorten the loan term, besides using your home equity to raise funds.
However, there are many aspects you need to consider while going for a refinance. Let's dive into some mortgage refinancing tips we have prepared for you.
Mortgage Refinancing Tips
When you are planning to refinance your mortgage, you need to look into several matters that define your financial situation whether it be your credit score, interest rates, or your monthly income.
Let's look at some important aspects you will need to consider.
Your Credit Score
The higher your credit score the better are your chances of getting a new mortgage at a low interest rate. People with low credit scores can get a mortgage but the fees and interest rates can be incredibly high.
To get your new loan approved with a lower interest rate, you will need to have a credit score of 760 or above.
Your Home's Equity
Home equity refers to the current market value of your home. If your property has good home equity of more than 20%, it is much easier to get a loan approved for mortgage refinancing.
However, if your home equity is low, it might be difficult to get the loan approved but you always have the option of applying for government programs that help with refinancing.
Costs of Refinancing
When you're planning on refinancing your home, you should calculate the costs of the refinancing and look at various ways you can save costs. Usually, refinancing costs between 3% to 6% of the total loan amount.
If you have good home equity you can consider rolling your equity onto your loan thus increasing the loan amount. Some loans offer no-cost refinance which charges a higher rate of interest to cover the closing costs.
Your Debt-Income Ratio
You should calculate the ratio between how much you earn and how much you owe. What percentage of your salary will go towards loan repayment every month and does that work for you?
Lenders will also calculate the same while they access your credibility for loan approval. Most lenders will look at keeping monthly house payments less than 28% of your monthly income.
Interest Rates and Loan Term
You should be clear on your goals and search for a loan that best suits your needs. If you want a loan that you can pay over a longer-term, with smaller monthly installments, then you'll end up paying more interest, but it will be spread out.
However, if you are in a financial position to clear the loan quickly by making larger monthly payments, you can go for a loan with short-term and low-interest rates.
Private Mortgage Insurance
If you have low home equity, you are usually charged for Private Mortgage Insurance (PMI) on your refinance.
Sometimes the amount you are going to save by refinancing might actually be lower than how much you will pay in total as PMI for the entire term of the loan.
Thus such additional costs must be calculated so you can determine how much they add up to with the monthly installments. This will help you decide whether or not a refinance is worth it.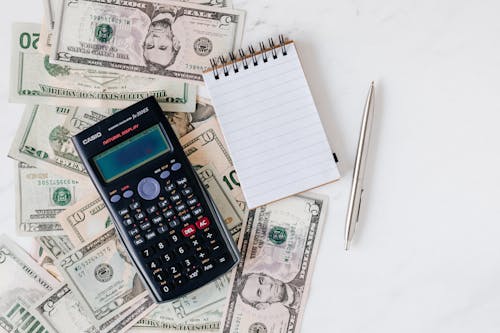 The Bottom Line
After analyzing all the aforementioned points, you'll be ready to make the final call regarding mortgage refinancing. If you save money in the long run, or if it simply will make it easier for you to pay, then refinancing might be a good idea.